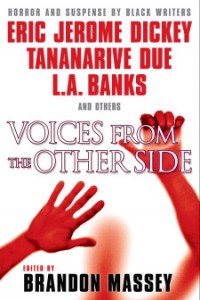 Kensington Books
Published April 2006

Purchase:
Paperback
SYNOPSIS:
BEYOND THE SHADOWS…
…they linger, showing themselves only to those brave enough to perceive them…willing to see beyond human existence and into the heart of darkness. Feel the racing pulse in the primal desire of werewolves. Embrace the aura of two gifted women as they unleash power beyond imagining. Savor the aroma of otherworldly flora planted in a unique patch of earth.
THEY WALK THE NIGHT…
…prepared to face terrors humans were never meant to confront. Chant with an African mystic as he protects his people from an entity of unbridled malice. Ride the dusty trails of the Old West in pursuit of monstrous legends. Sail on a ship of damned souls as it languishes in the depths of forbidden waters.
From the untamed wilderness of ancient times to the concrete jungles of today, these seventeen excursions into nightmares will keep you awake long past the midnight hour–and praying for daylight…
Featuring stories by:
Eric Jerome Dickey
Tananarive Due
L.A. Banks
Brandon Massey
Christopher Chambers
Linda Addison
Michael Boatman
…and many others